Flash Forward to Fall
Color of the upcoming season: camo green.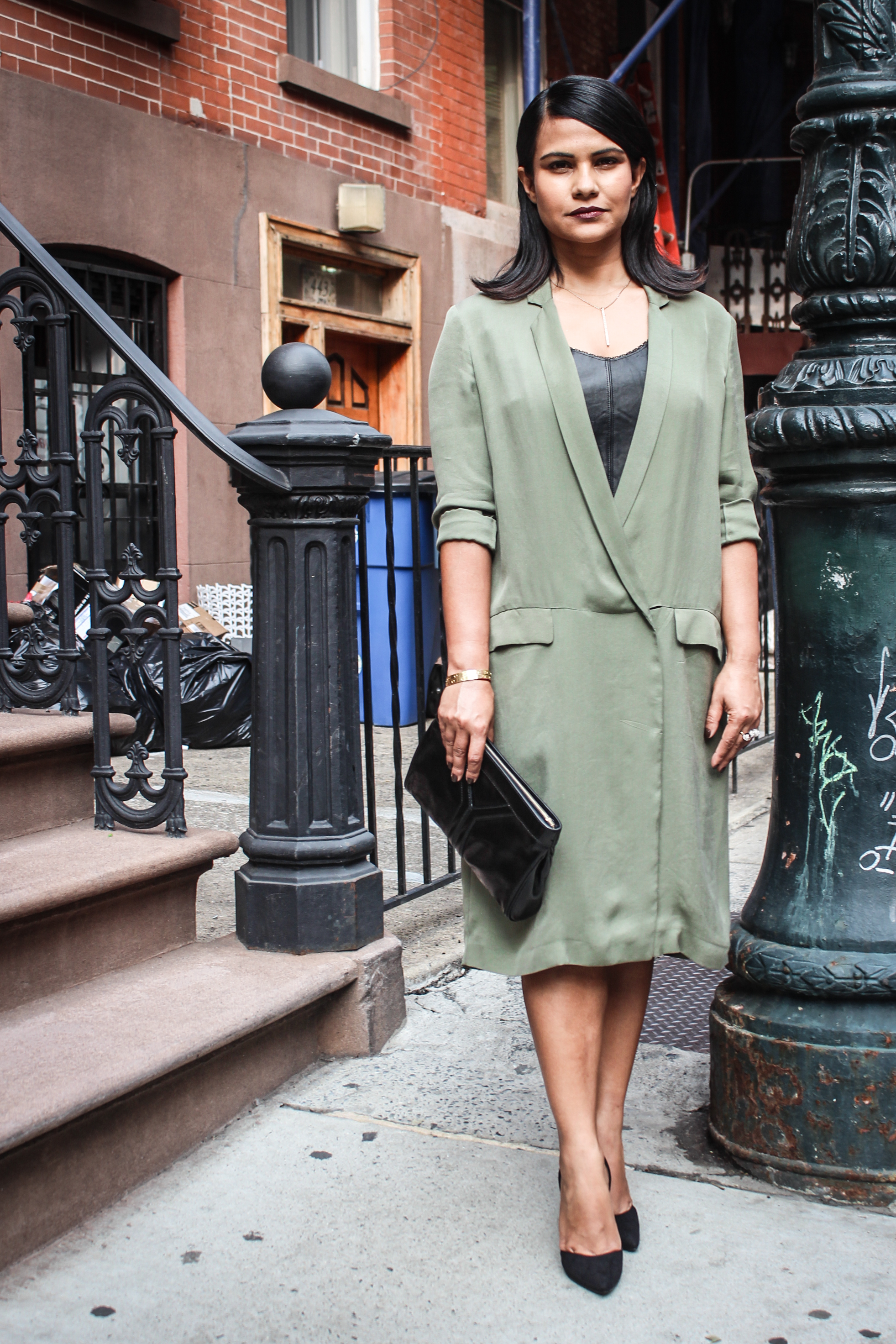 There are 52 days left to wear summer dresses (sad face). Yes, summer is over pretty darn soon.
But wait, this means 52 days until we can throw on a shirt dress. Scratch that. A coat-dress: this one from Zara is a must have. It's lightweight, well made, comfortable and an easy way to look very sophisticated. And it comes in the perfect fall color, camo green.
Green is undoubtedly the color this fall. (Need proof? Look at the Valentino Pre-Fall collection) Deeper shades of this color work well with all the rich autumn colors without taking away from them.
My faded green pants were a bargain at Forever21, because of good pair of green pants will last you a while- you should get on buying a pair to have in your own closet. I paired mine with a long asymmetrical top that I stole from my mom's closet a while ago (ah, the advantages of having a fashion mom) to create the dreaded "dresses over pants" look. You have to know that as a young and petite girl, this idea is not the easiest to carry but my tip on pulling it off is to go asymmetrical to show some leg and make it more interesting.
52 days isn't a long time, and (if you can't tell) we're definitely stoked for the fall.
Sha's outfit :
Spri's outfit: